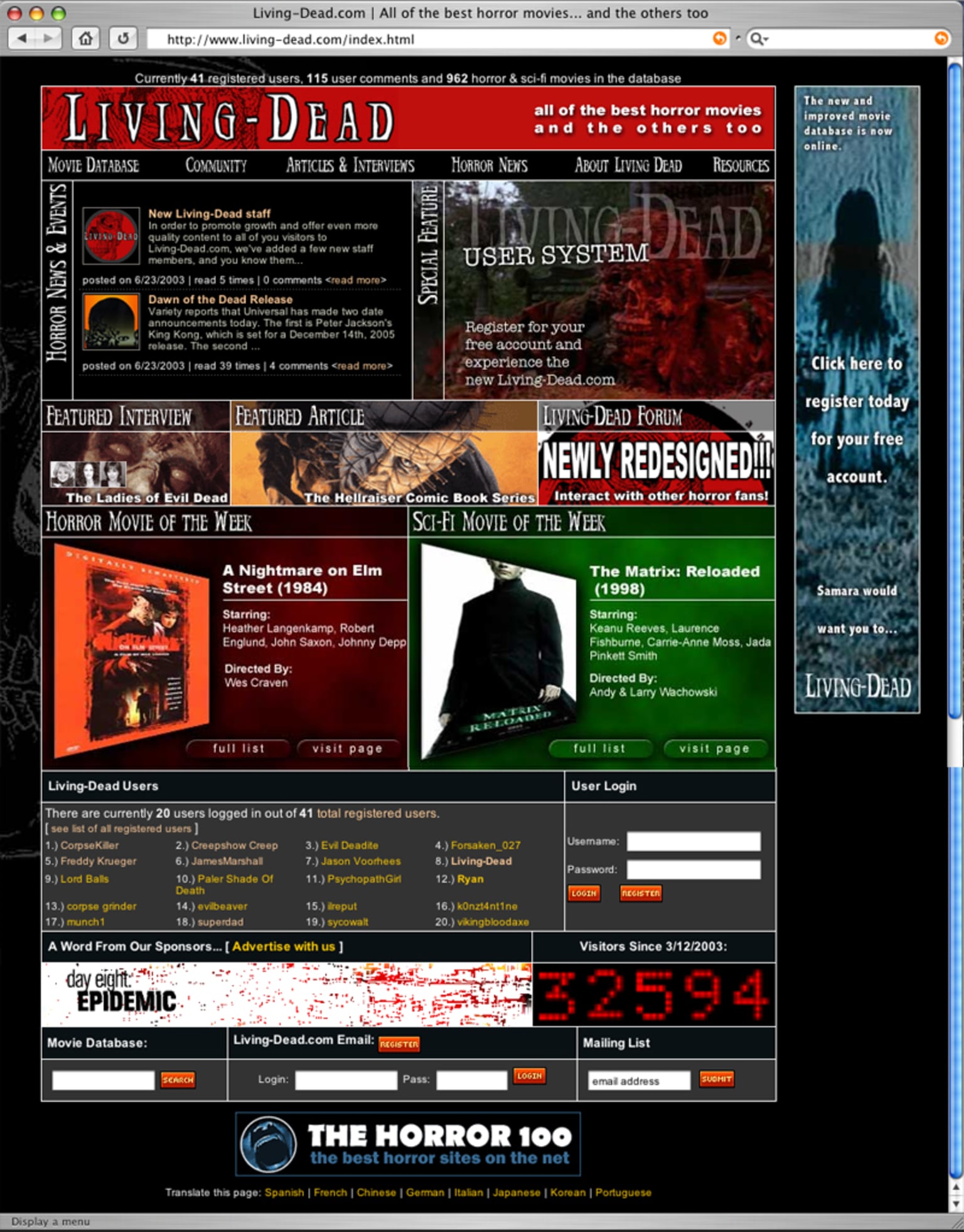 Living-Dead.com
Client

Unspecified

Circa

Tech

Views

137
Back in the early days of the internet I ran Living-Dead.com a horror film community and review site that was one of the first of its kind. I learned more working on that project than anything else I've ever built.
Please note the current state of this project
may not reflect the state in which it was delivered.