Evan Agee
Full-Stack Developer specializing
in JavaScript and React
Hey, I'm Evan Agee (pronounced A.G.) and I'm a full-stack web developer and Webby Award Honoree and we might be a good fit for each other. One of my key differentiators is that I started my career as a designer; I posses a unique combination of creative and technical skills.
---
Soft Skills
Self-Motivated
Encourager and Motivator
Quick Learner
Diligent and Disciplined
Easygoing and Patient
Tech Skills
JavaScript
TypeScript
React
NextJS
Vite
Vue
HTML/CSS/SCSS/postcss
webpack/babel
TailwindCSS
WordPress
Github / Github Actions
Contentful
Firebase
PHP
Ruby / Rails
AWS
SQL
Node
GraphQL
Prisma
Docker
MongoDB
Adobe Creative Suite
Sketch
Figma
Cloudinary
Awards & Achievements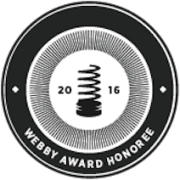 2016 Webby Award Honoree in the Not for Profit category for my work on the Gateway Church Annual Report

I'm the creator and maintainer of the Vuejs WordPress Starter Theme, a VueJS starter for those wishing to develop headless WordPress applications.

I pride myself on being able to accomplish tasks efficiently and faster than the majority of devs I've worked with.

I hold an A.S. degree in Computer Graphics Technology from Purdue University. Early in my career I was a "web designer" which means I spent most of my day in Photoshop slicing PSDs and the rest of the day in Dreamweaver.

Back in the early 2000's I operated one of the first ever horror movie databases on the internet. It was called Living-Dead.com and for a period of time was THE home of horror movies on the web.
Remote Ready!

Remote work doesn't work for everyone, but I thrive in a distributed team. I've worked remotely for the majority of my career so I've had time to solve the challenges that come along with remote work.