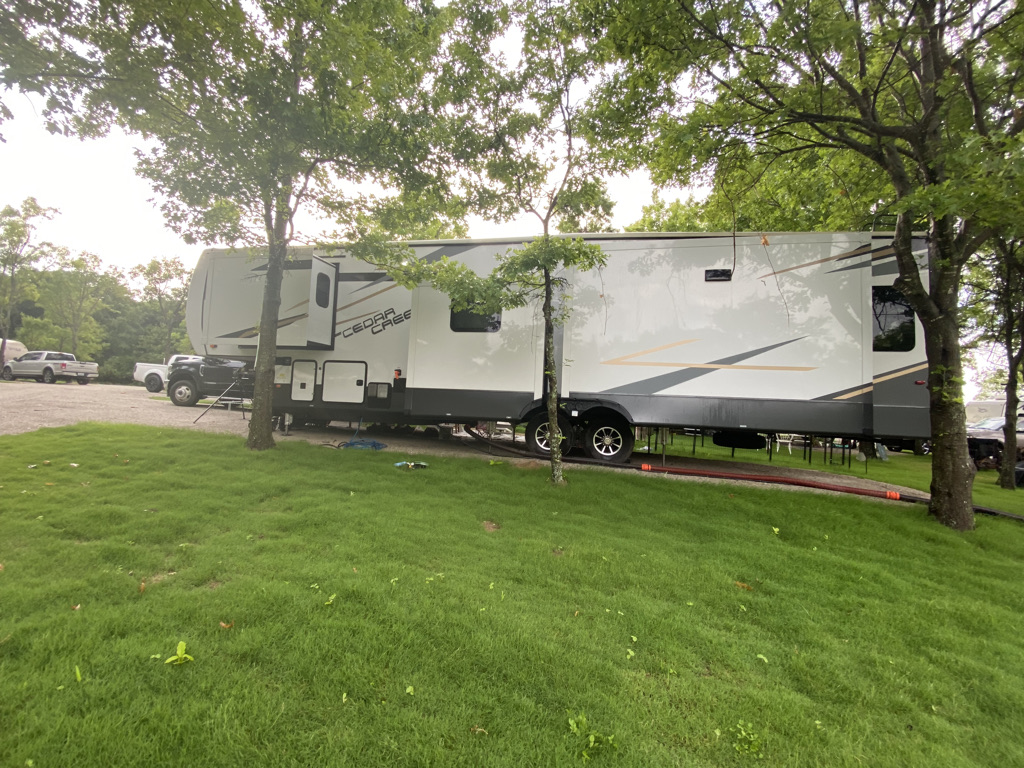 Not a lot of stuff, though we do, but a lot for our RV!
Crys drove up today to a park we found outside of Azle to see if any of the lots we wanted were available. The park is opening a new phase and there are 20 spots but only a couple of them were what we really wanted, an end lot with a usable amount of grass. We FaceTime'd to see if the arrangement of the trees would work with the position of our slides, it was so fun! This is really happening!
She checked out the #1 spot we wanted and it worked, but we didn't know if it was available, especially since it appears to be one of the best of all 20 spots. She called the manager, it was available!! It's surrounded by trees, has a large yard and it's perfect. It's our new home.
Some imagery provided by Unsplash.