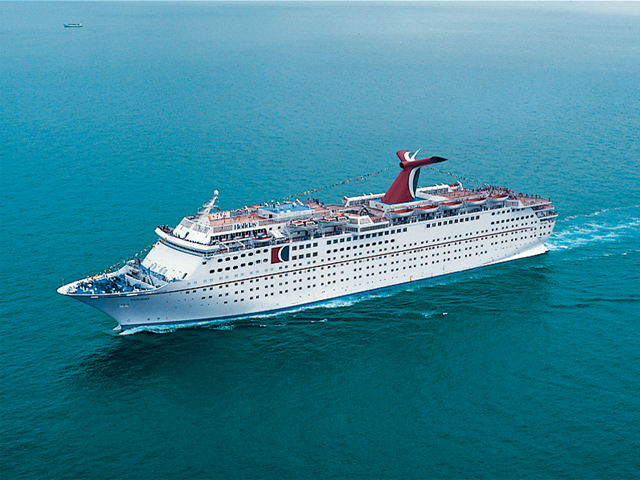 Well, with around 6 months left until our wedding, Kristen and I are getting very excited to say the least. However, something just changed with our honeymoon plans that has gotten us even more excited about our August 10th wedding date. We are going on a cruise for our honeymoon!
That's right, we were originally planning on taking our honeymoon to a coastal city in Michigan, and we were very excited about that, but once we did some investigating we found that to go on a cruise would not be much more expensive than our planned trip to Michigan. SO, we went and talked to a travel agent and got some prices and sure enough it is not much more at all, even with the next-to-nicest cabins. So, we are going tomorrow afternoon and paying our deposit and we are on our way to the pristine beaches of Playa Del Carmen and Cozumel Mexico for fun in the sun, scuba diving, and Mayan ruins.
Our plane will probably be leaving (depending on when we decide to go) on Sunday August 11th sometime during the day from Indianapolis and going to New Orleans. We are wanting to try and stay one night in New Orleans just because I have always been somewhat interested in going to New Orleans and eating some authentic Cajun food and hearing some great jazz.
Our cruise will depart from New Orleans on Monday August 12th at 4:00pm. From there our schedule is as follows.
| | | | |
| --- | --- | --- | --- |
| Day | Port of Call | Arrival Time | Departure Time |
| Monday | New Orleans |   | 4:00 PM |
| Tuesday | Fun Day At Sea |   |   |
| Wednesday | Playa Del Carmen | 9:00 AM | 6:00 PM |
| Thursday | Cozumel | 8:00 AM | 4:00 PM |
| Friday | Fun Day At Sea |   |   |
| Saturday | New Orleans | 8:00 AM |   |
Other than the honeymoon info, there is really not a lot going on. I have been working and going to school every day from sun up to sun down, and after, so I don't have a lot of free time.
Some imagery provided by Unsplash.