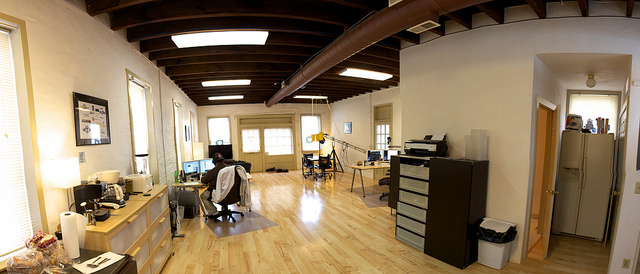 Been quite some time since I've written much of anything on this blog, though I've been quite active on my Facebook account. There's been so much going on, in fact I'm experiencing what has become the most busy and sometimes stressful part of my life. Ever. The company I work for full time in Silicon Valley has been growing very quickly as of late and that has meant more hours and more work, the upside is I'm working on some truly innovative and amazing projects.
My brother Mitch has been working with me as my first employee at Agee Design since the first part of December and that is going very well. He's picking things up quickly and doing work I couldn't have imagined a year ago. We're working on making our office as fun and comfortable as possible and recently added an espresso machine, a toaster, a panini machine and 3 giant 1 liter beer mugs that we've been freezing and using to drink our Diet Mountain Dew and Root Beer. Fun stuff!
Our Route 66 road trip has been coming to mind a lot lately, and with a work-related road trip to San Jose in the near future I'm hoping to re-experience some of that trip, and if all goes as planned Mitch will be going with me as well. 2010 was an amazing year; The blessings have been showered over me over the last year and I'm extremely thankful, giving God the praise with each one.
I've also had a steady stream of other projects at Agee Design aside from my full time contract. It's been a challenge to keep up with the workload, but also wonderfully exciting. I've recently redesigned our Church's website, which I'd been wanting to do for some time. I'm also working on a new website for Agee Design that I hope to launch in the coming months.
I'm not a fan of New Year's resolutions because of the emphasis on self, but I resolve to post more often and try keep you posted on what's going on in my life. If you care to know.
Some imagery provided by Unsplash.