As you might be able to tell, I've been doing some work on my website evanagee.com. I've updated the design and I've also been doing some work on integrating some features that I've always wanted to have on my personal site. Since I've had a little more personal time lately I thought this would be a great time to get some of these things done. Keep checking back for updates.
I'm still watching a lot of movies from Netflix although it's getting harder to find movies that I want to see (not because I've seen them all, but rather I just can't think of any). I've thought about having a form on here for people to suggest movies for me to watch. We'll see.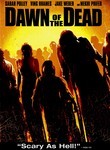 Here are some of the noteable movies that I've watched recently:
Dickie Roberts: Former Child Star, 2003 (3/10 stars)
Big Fish, 2003 (7/10)
Dawn of the Dead, 2004 (6/10)
House of the Dead, 2003 (1/10 couldn't even finish it)
The Andromeda Strain, 1971 (6/10)
Matchstick Men, 2003 (7/10)
Hidalgo, 2004 (5/10)
I'm really excited about the new Seinfeld season 1,2 and 3 DVDs coming out. I would say they're at the top of my wish list.
Kristen and I have almost finished all of our Christmas shopping and it has been a blast. We've been able to get some great gifts for our family members for the first time and it has been so fun. We're also going to be home for Christmas for the first time since we've been married, which will give us a good chance to get some much need rest from our hectic schedules.
Keep checking back here for more updates.
Some imagery provided by Unsplash.