Stop 21 – Niagara Falls, NY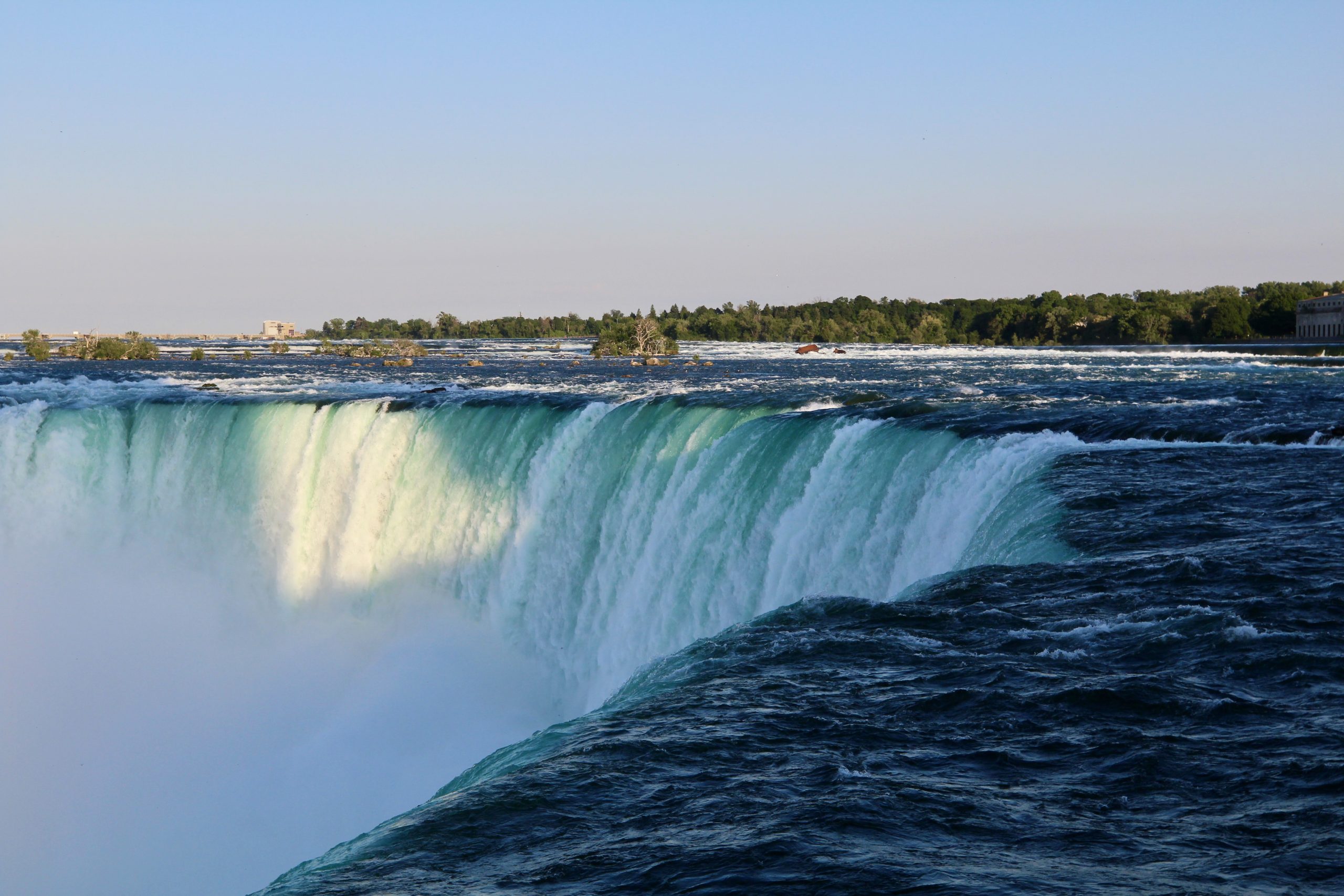 After our stay in Vermont it was time to make our way towards Niagara Falls, NY. I visited the falls about 15 years ago and was excited for Crys and Lil to be able to experience just how awe-inspiring they are. We found an RV park just a few miles from the Canadian border called Branches of Niagara Campground which was great! There were tons of activities, a playground and a great gift shop.
Most of our time was spent exploring the area around the falls, checking out shops and restaurants. We visited Anchor Bar, the originator of Buffalo Wing. There was a small collection of shops and restaurants right near the falls where we discovered a restaurant that was owned by a former Hell's Kitchen contestant, which was super cool!
One of the highlights of the trip was going on the Maid of the Mist. The overwhelming cloud of water vapor from the falls and being able to get that close to the bottom of horseshoe falls was unforgetable.
Truthfully what I remember most about this time is how anxious we were to get on the road to head back to Texas, to our new home. In hindsight I wish I would have slowed down and enjoyed the moment. We were so excited for our house and the promises that it held for us, more time with family, Lil starting school.
On our way back to Texas I did get to stop by a cigar shop that I've been following on Facebook for some time which was a cool experience. We stopped in Indiana for a few hours to visit with my parents before continuing on home. On the way we stopped overnight at Oak Glen RV park in Chandler, OK. All I remember was it being over 100 degrees ha! We did get to eat at The Rock Cafe which I visisted previously on a Route 66 road trip.
Some imagery provided by Unsplash.