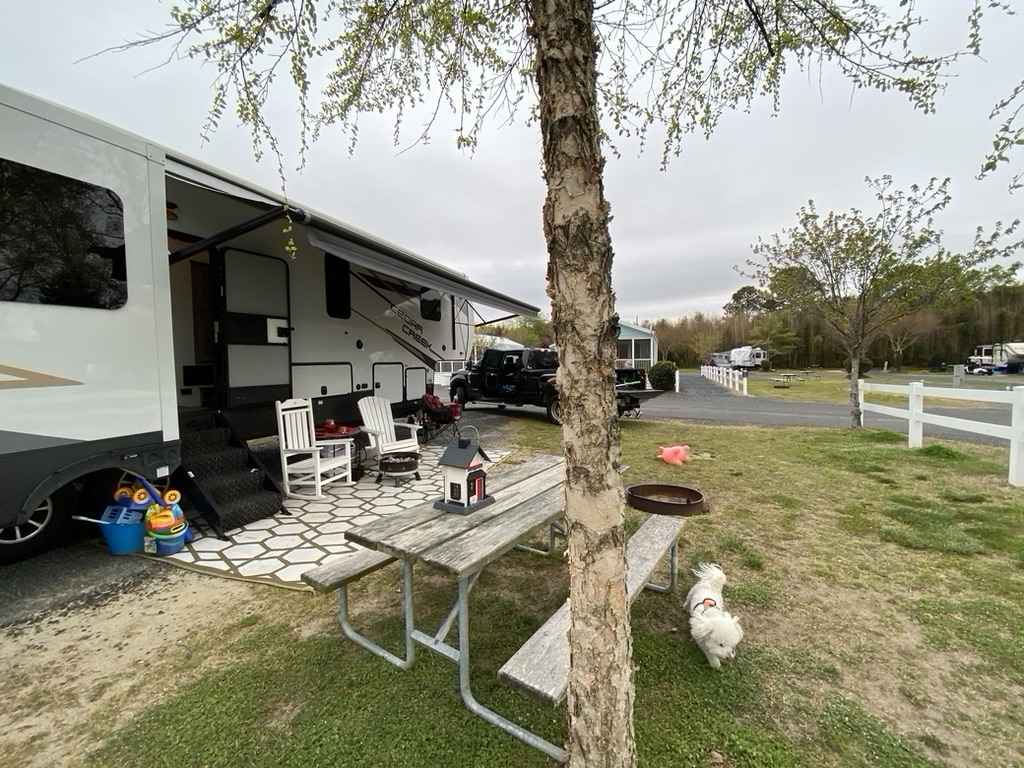 Our trip from Williamsburg, VA to Ocean City, MD was one of the most interesting travel days we've had. I finally got to cross the Chesapeake Bay Bridge-Tunnel and it didn't dissapoint, especially since the max height was 13′ 6″ and our rig is 13′ 5″. At one point you can see the beginning and end of the tunnel you're about to enter, super cool!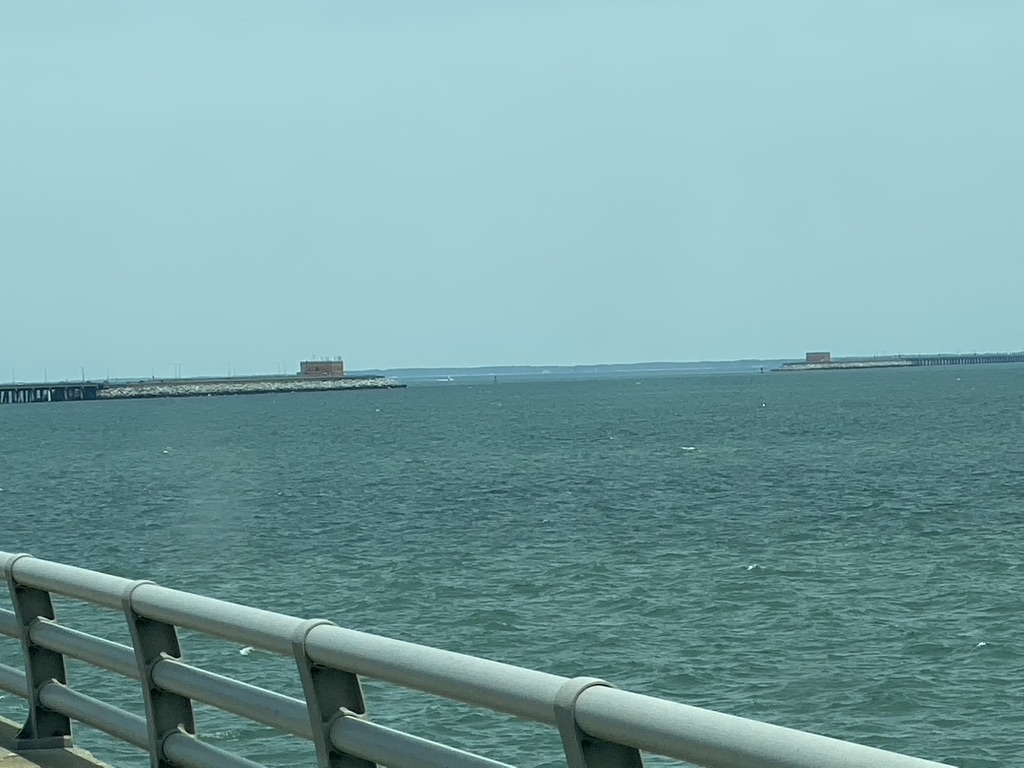 You never hear much about Maryland, which is surprising given our experience. Ocean City was beautiful with plenty of activities and great food to keep us busy. We were immediately a little disappointed that we were only going to be there for 6 nights.
Our campsite at Sun Outdoors Ocean City was great with a large yard and right next to the comfort station. The campground had its own beach and a tiki bar, which was awesome! We spent several nights around the campfire but there was also quite a bit of rain throughout the week.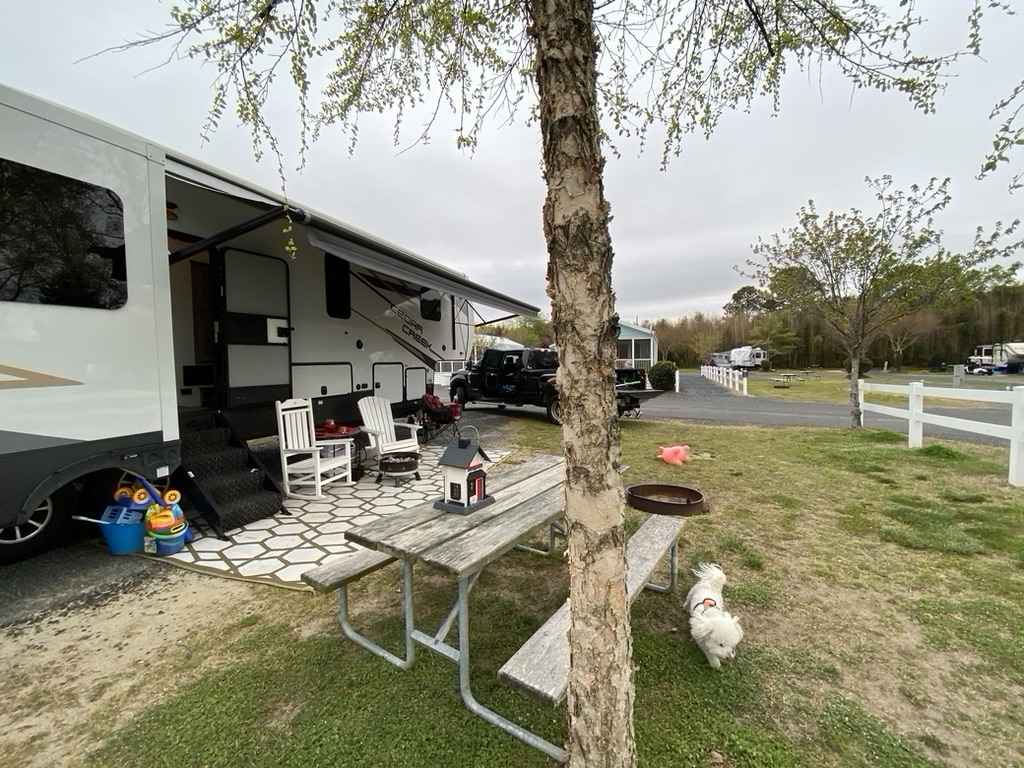 I found a great local coffee spot called Rise Up Coffee which we visited a couple of times. I also found a wonderful cigar shop called Cigar World. I've now decided my goal is to hit at least one cigar shop in each state, though it could be challenging in some places.
One of the highlights of this stop was the boardwalk in Ocean City. Lots of cool shops and a great beach. We sat for around an hour on the beach, I napped while Crys and Lil played in the sand.
When we leave here we'll be stopping in Delaware for a night before continuing on to Cape May, NJ.
Some imagery provided by Unsplash.