Man Builds horrifying site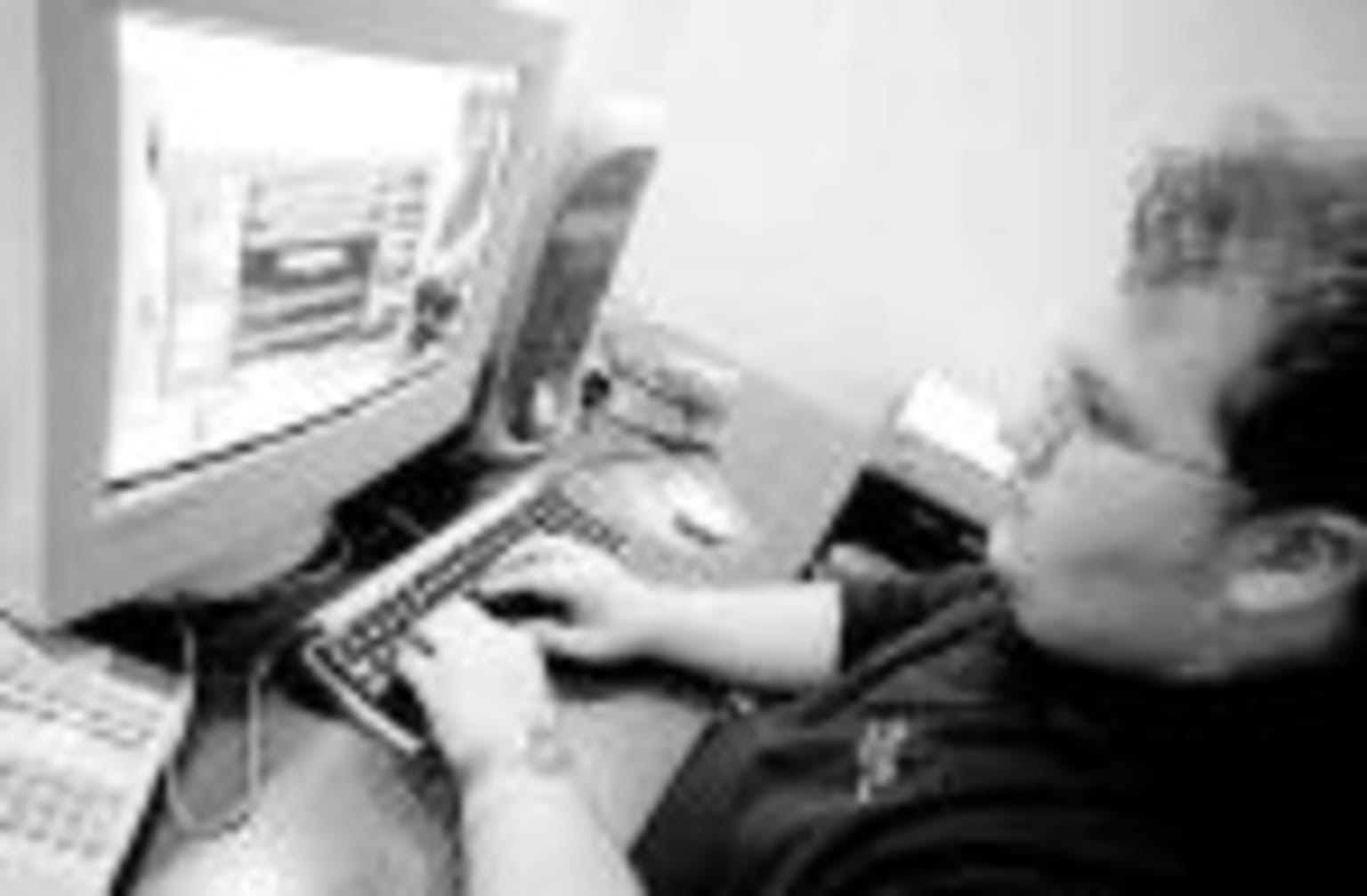 Below is an article that ran in the Palladium-Item on Monday, August 6, 2001 about Living-Dead.com, the horror movie site that I created.
For more information on Living-Dead, check out the aptly titled page in my portfolio known as "It wasn't meant to be".
Scary Site: Evan Agee works on his Web site www.living-dead.com Thursday at Summersault LLC, a Web site development firm in Richmond where he works.
Man builds horrifying site:
Local resident is a scream flick connoisseur
By Dave Evensen
Staff writer
Evan Agee watches hours of movies. In particular, horror movies.
"I've always just liked movies," he said. "I've actually kind of run out of horror movies to watch."
Hours in the theater have not dulled his enthusiasm for scream flicks, though. There are great horror films and there are terrible ones, and the 1999 Centerville High School graduate has taken it on himself to let people know the difference.
The result is his Web site, http://www.living-dead.com/ which has been recognized as one of the best horror movie sites on the Internet.
"I wanted something that was professional and had a lot of information," he said, from the office of Summersault LLC, a Web site development firm in Richmond where he works. "It has a lot of personality and class, in such a macabre subject."
In November 2000 the Horror 100, a Web group that ranks the top 100 horror movie Web sites, called Agee's site the best on the Internet. In July the Web site was ranked sixth best.
Equipped with movie graphics, the site features reviews and visitor comments for nearly 300 horror movies. Wondering about that obscure horror film stuck in the back corner of the video store? Chances are it's been reviewed several times.
"Between programming and design, there are probably 200 and 300 man hours in it right now," Agee said. Agee and Kristen Hamilton, his girlfriend, both put time in to the site.
It has paid off. Between 1,000 and 2,000 people visit the site daily, and about 168,000 have visited the site this year, Agee said. He's even interviewed a movie star, Bruce Campbell, who starred in the Evil Dead series.
"That's the whole premise of this site, to find what's missing in other Web sites and fill in the gaps," he said.
Chris Hardy, who owns Summersault, can rattle off a list of other, less shocking, Web sites that Agee has developed in his year with the company. But he thinks http://www.living-dead.com/ is indicative of Agee's talent.
"He's very creative," Hardy said. "I don't know if that's his style, but the graphic nature of that site is representative of his skill level."
The violent nature of some of the movies on his Web site are not Agee's style, but he said a creative imagination and dealing in horror can wake him up at night.
"It's not like I live in a dark world," he said, but added, "Sometimes I'll be lying alone and think there's someone coming in the back door when I know no one is there."
Some imagery provided by Unsplash.