"Line" Guitar Solo – Guitarists, show your stuff!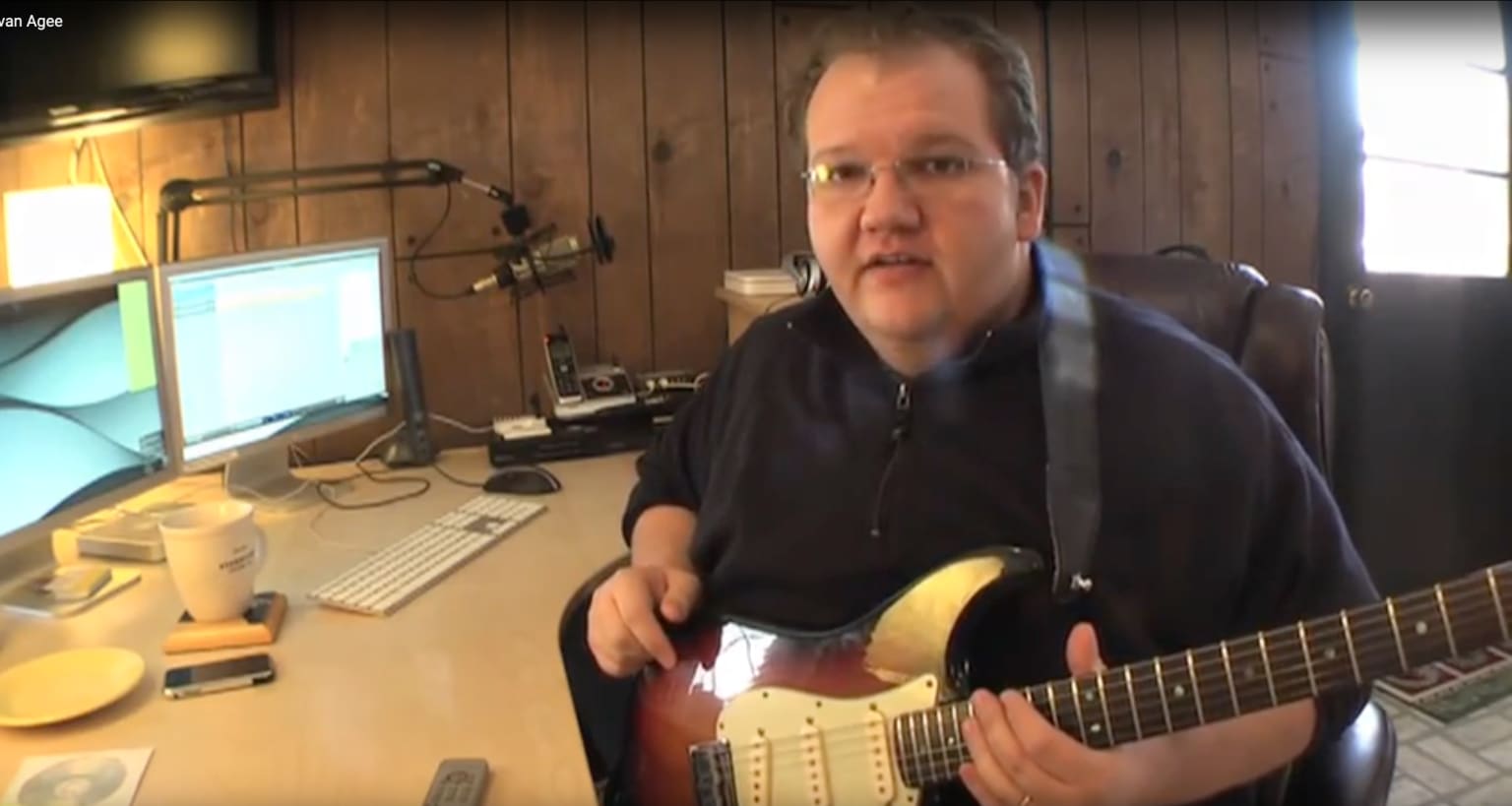 I've taken the leap and uploaded the first video to YouTube of myself playing guitar. Here goes.
The solo section of "Line" a song I wrote and recorded. This video features the solo which I wrote to go with the song. HOWEVER, I'd love to see what some of you other YouTube guitarists would do if YOU were writing the solo for this song.
To record your solo you can download the backing track by visiting:
https://blog.evanagee.com/Line_backing.mp3
Then, record yourself playing YOUR solo with the song and upload your video as a video reply to this video. I've given you 8 bars of lead-in time but feel free to use that space to add on some more solo time, it's all up to you!
Let's see what you've got guys!
(NOTE: I'm not looking to write a better solo for the song, just thought it would be fun to see what others might do if they were writing a solo. All videos uploaded in response are the property of their respective owners.)
To upload your video response go to the YouTube page for this video.
Some imagery provided by Unsplash.