Agee Design sign is complete!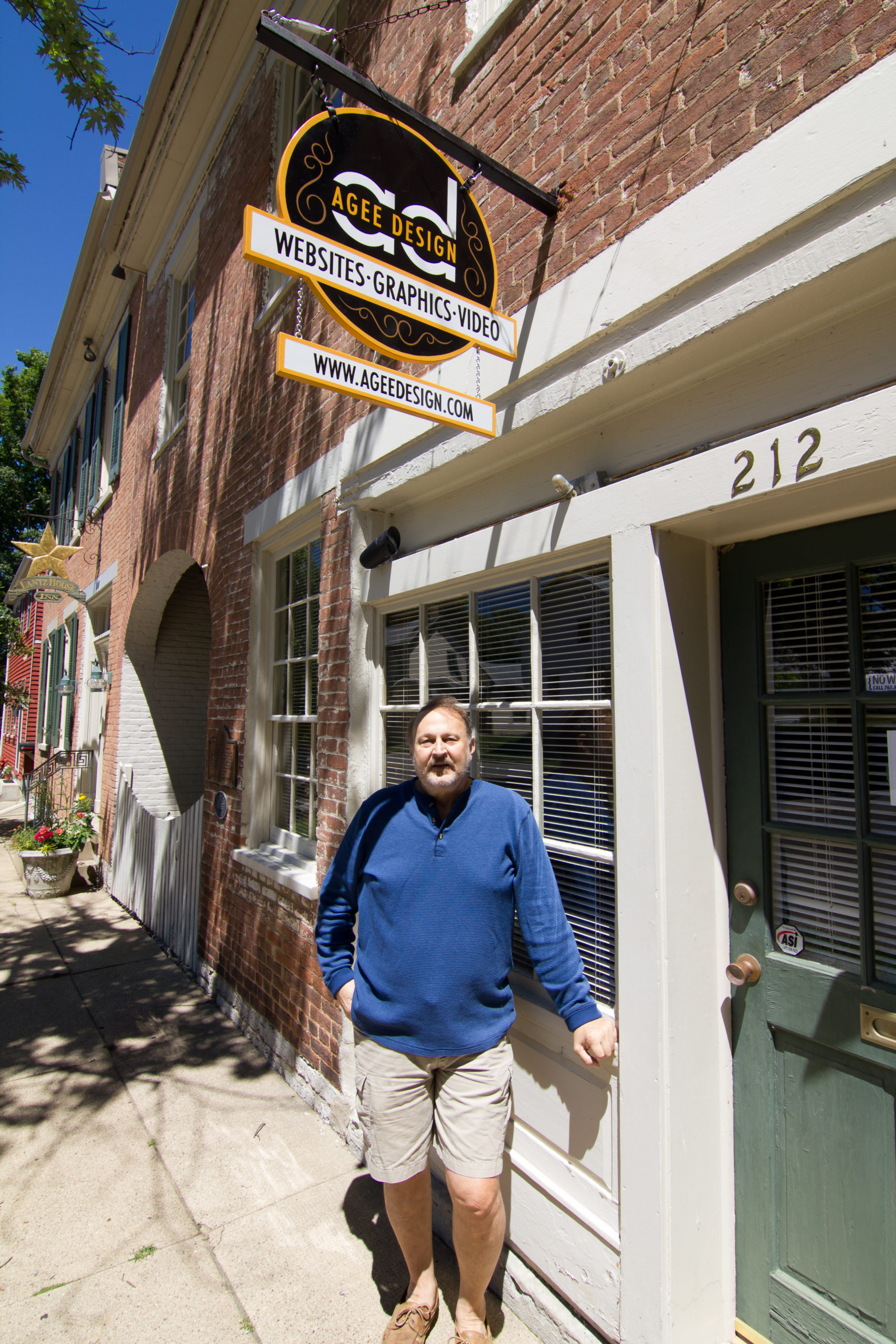 I'm so excited right now. It's like I've entered a new phase in life or something. As many of you know in May I moved my business out of my home office and into a new building outside of my home. It was a huge change and has been (and still is) an adjustment. It has definitely increased my productivity and helped me to focus on my work, and it has also reinvigorated my interest in having and growing a brand and business.
As part of trying to grow the company I'm trying to establish more of a local presence and make sure people are aware that Agee Design exists. Getting the building was step 1 and that has been great, but as you might expect most people didn't realize that a business had moved into the building, which had been vacant for years. The day I moved in I put in the order for a sign from a local sign maker, Andy VanDevord. He's created many of the hand-painted signs around the area and once I found out he was the person behind a few of my local favorites I knew he was the man for the job. It's been a while and I'm excited to finally have the sign on display at the Agee Design headquarters at 212 W Main St. in Centerville Indiana. I believe it does a great job of capturing the modern, technical nature of the company while also reflecting the historic nature of the buildings in signage in Centerville. I couldn't be happier with the results.
So what's next? More of the same I imagine. I'm keeping very busy with my contract work for a client in California and I'm trying to pickup video production work as I can find projects and I'm not taking on very many website projects at the moment so I can focus on video work. Some exciting projects are going on right now, can't wait to share more about those later.
Some imagery provided by Unsplash.